Reposit Compatibility: Opal Storage & SolaX Power Station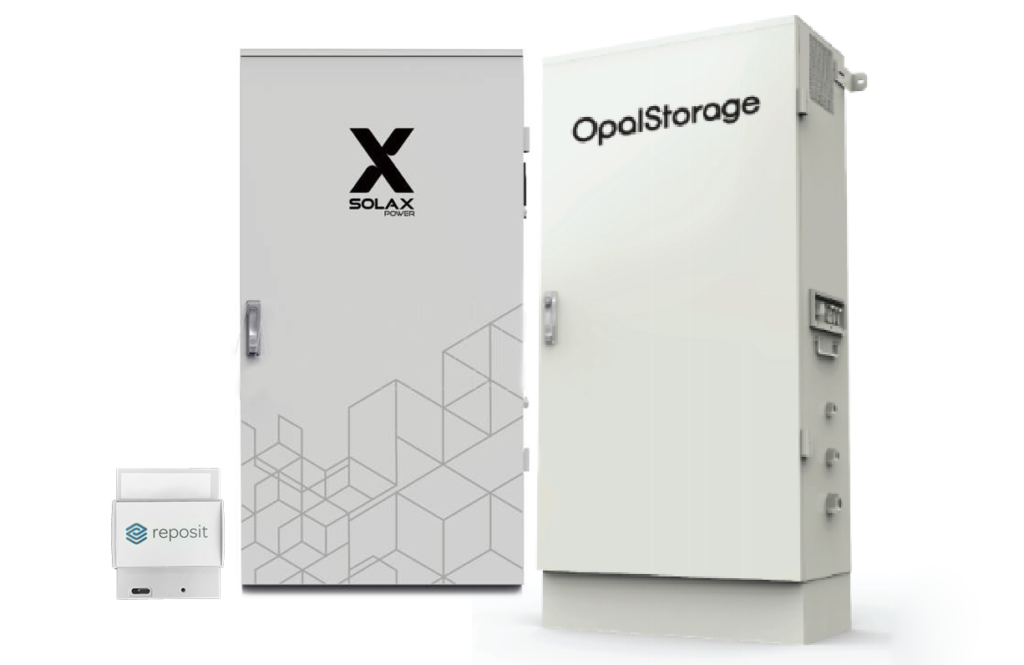 The Opal Storage and SolaX Power Station are now compatible with Reposit and Reposit Infinite.
These neat all-in-one home battery solutions combine the hugely popular LG Chem batteries and 5kW SolaX hybrid inverter at a very competitive installed price.
They're simple, convenient and remove the hassle out of researching the dozens of battery brands on the market.
Available in both 6.5kWh and 13kWh battery sizes.
Essentially these all-in-one solutions represent a clean, easy to install, and easy on the eyes approach to hybrid solar battery systems.
You no longer have to find space to squeeze a solar inverter, solar battery and battery charger and battery monitoring systems into your home. Everything now fits in one slim profile box that can be installed in narrow passageways.
While the Tesla Powerwall 2 advertised an inbuilt battery charger, the Opal Storage and SolaX Power Station systems take it a step further by including a lithium-ion battery and a fully hybrid inverter.
Not to mention that these outdoor rated all-in-one systems, work with new or already installed solar systems, are emergency power supply blackout protection capable and you can expand to include larger batteries in the future using Reposit Infinite.
Using Reposit or Reposit Infinite, this home battery system can also support houses with three loads, at a fraction of the costs of a three-phase battery system (when the grid is available).
They install on the ground instead of the wall, which can provide more options for installation locations than wall-mounted batteries and inverters.
Features:
Value - one of the lowest cost batteries per kilowatt hour installed

Proven/popular brands/technology - LG Chem and Solax

Blackout protection - Backup power available through SolaX EPS

Works with existing solar systems AND can install as part of a new system

Neat, fast and affordable installation - Install almost anywhere
Specifications


The Opal Storage and Solax Power Station are technically identical but have different names because they are imported from different distributors.
Get free advice from one of Reposit's solar and battery advisors on how these all-in-one systems can lower your power bill.