Reposit Review: My solar battery system value increased by 20%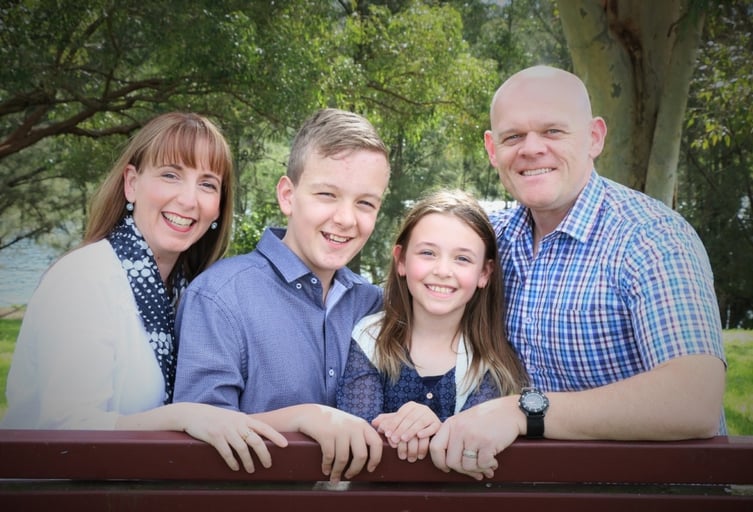 Reposit solar battery storage review by Nick Pfitzner
Our family of four live in a single-storey, four bedroom house in Northwest Sydney. We moved there four years ago from a smaller house in a nearby suburb, and were looking at ways to combat the larger energy use of a house with ducted air con and a pool.
I was already interested in getting solar panels to cut down the bills, but when I saw Elon Musk introduce the Powerwall, I was hooked!
After doing the numbers, I believed there was an opportunity to get a full system payback within the 10 year warranty period, despite the initial higher cost of adding a battery.
"Reposit helps make me a more efficient user of the grid, and the financial benefits are the icing on the cake."
When I talked to the solar installer, they recommended Reposit Power as an added bonus to running my system effectively. I decided to take it on, with no idea what it could offer me.
My primary aim was to get those bills down by 80-100 per cent, and anything that could help with that was good.
As the first Powerwall installation in Australia (maybe the world), there was a lot of media interest from day one, and I was thrown into learning about home energy systems.
I had already spent some time coming to terms with how my electricity bill worked, but as I got deeper into the process with the installer and Reposit Power, I realised the data was the key thing I'd take from the Reposit Power system via web and app interfaces.
Reposit Power explained the concept of filling the battery using off-peak power (arbitrage), and so I put in motion the work to get Time-Of-Use power to my house.
This allowed the Reposit Power system to offer its full value, storing power when its cheap, and using the battery when the peak pricing hits.
The other benefit was selling battery power back to the grid during peak events, in return for GridCredits®.
While this sounded like a good way to reduce my bills even further, as I read more about the grid, it became something larger; a way to help stabilise the grid, and contribute to the next generation of energy systems on a larger basis than just my own house.
Adding Reposit Power to the system increased the financial value of my system by at least 20 per cent by my calculations, and now I enjoy quarterly electricity bills below $100 year-round.
The odd heatwave in Sydney sometimes provides a bit of a headache, as like many modern houses, inefficient building practices were used during construction. This is something I continue to address whenever time and money permit.
However, with Reposit Power working in tandem with my Powerwall, these big bumps get smoothed out on the hundreds of days per year when I'm not under heatwave conditions.
My recommendations for Reposit Power stem mainly from the data it gives me, particularly keeping me up to date with daily costs.