Reposit Review: Our power bills have done a summersault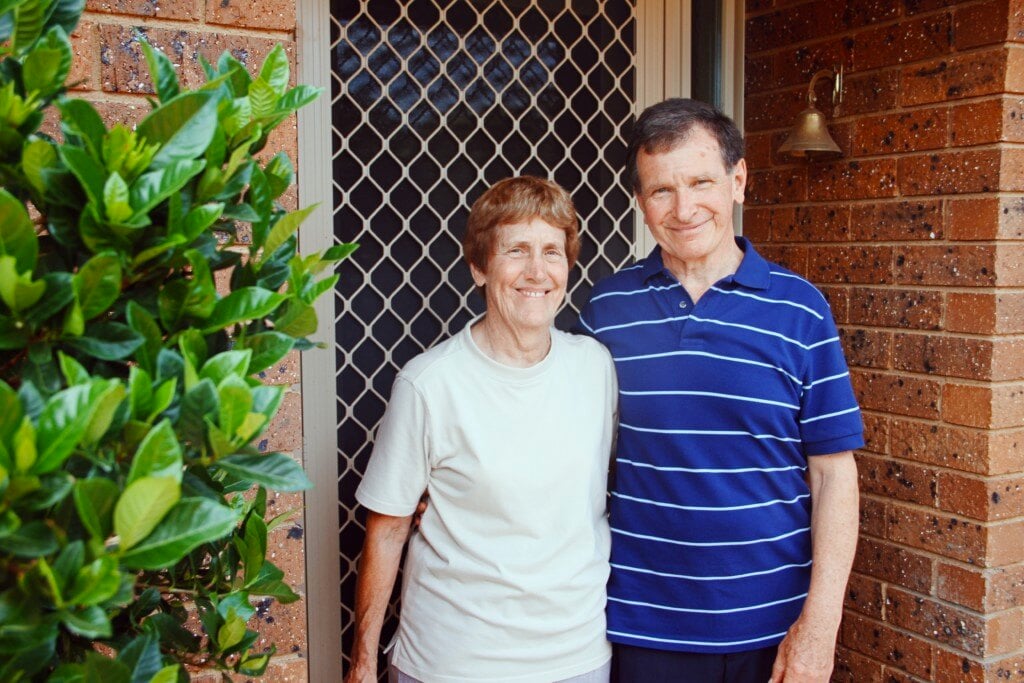 The Weeden's Reposit Review
Despite only the two of them living in their four-bedroom house, the Weedens are never lonely with a constant stream of visitors, especially from their adventurous grandchildren. Looking for a way to lower their power bills the Weeden's installed a Reposit solar battery setup.
Reposit sat down with Jan and David Weeden to see how Reposit has helped to lower their bills and find out how the installation process went.
Why did you install a Reposit solar battery setup in your home?
Jan: I've been interested in solar energy and how you store it for a long time, and Reposit has provided us with a better way to use our solar energy.
When we looked into getting extra solar panels, solar batteries were included in the information kit and it just seemed like a brilliant idea. It lets us be more efficient with the solar power we were producing.
David: I was particularly interested in contributing electricity without releasing any nasty carbon into the atmosphere and I could see all the associated benefits of reducing the cost to us, increasing the value of our property, feeling good that we were doing something positive for the earth and generally having more security over our electricity.
Why did you choose Reposit?
Jan: There were brilliant articles, programs on ABC about how good the Reposit system is, and they explained what it does and how you can maximise your extra power at the best price. It's an absolutely brilliant concept that we had to have as part of our solar battery system.
David: I was very impressed by Reposit for all those reasons, but also because it's an Australian company. Very proud of that.
Jan: It gives you a very clear picture of the energy that your making comes from and how it's being used on your property. It also makes you think about how you can be more efficient.
David: I use the Reposit website every day to see what power has come from where, and what is being sent where. I am reassured that the system has been set up to make efficient decisions, which benefit us, and to a degree the whole of the Grid.
Jan: Also, Reposit helps to lower power bills because you can see where your energy is going, and when you're using it. Reposit makes sure to only draw power from the Grid if you have to and it gets you the best possible price for any excess power you have.
David: I find Reposit very useful for all those reasons, but particularly because I like to be in control, and as far as I can be in control, I am with Reposit.
What was involved in installing the Reposit solar battery system?
Jan: The site that was chosen was on the complete opposite wall to where the power box is and our installers ran all the wiring needed straight along the floor joists which made it much easier for the installation. Everything was explained and our installers were fantastic.
David: In fact, some of the solar panels got placed where we didn't think panels would work, and they are working perfectly well and producing lots of electricity. We can actually see the reports online, which panels are producing how much electricity during the day.
Jan: The experience with SolarHub was very informative. We had used their website before and had a pretty fair idea. What I found amazing was they just used an aerial view of our property to work out where to best place the solar panels. It was installed very promptly, they gave us the date, they stuck to the date, and they were brilliant.
David: They even installed it in a minus five-degree morning on the southern side of the house, which was pretty impressive.
Tell us your numbers – have you seen a difference in your power bill?
Janice: We most certainly have. Our electricity bill shows a credit, and that credit we will build up through the year and will be able to use for other utilities.
David: What I have found is that our electricity bills have done a summersault and we have started receiving nice big credits every time the power bill comes. As Jan says, we are using it to supplement what we already had and it has absolutely changed our situation financially and made us more aware of when it's best to use power for certain purposes.