Reposit Feature: Voltage management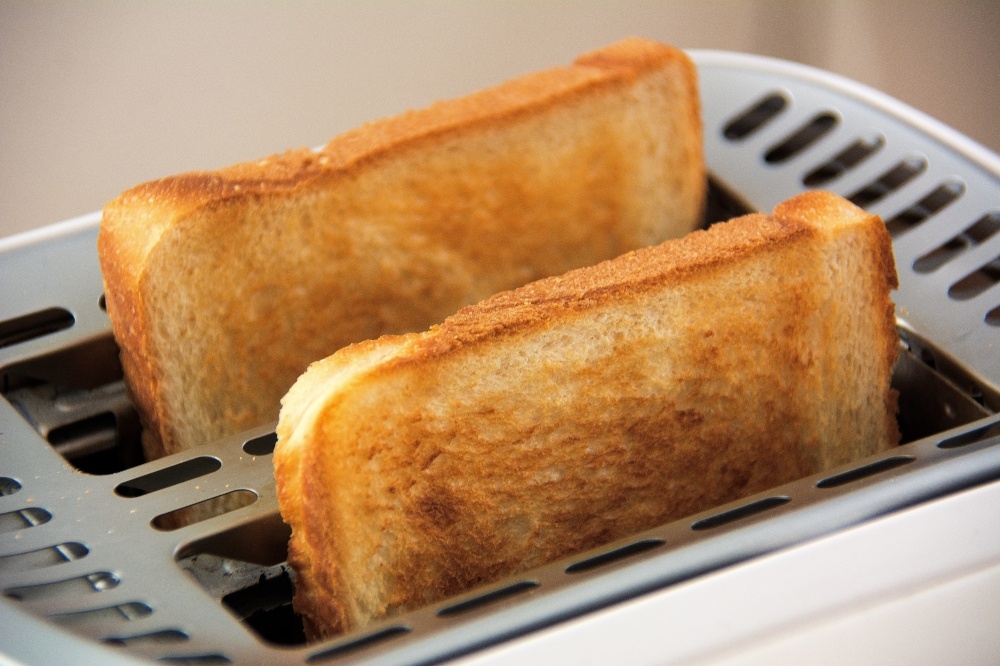 Reposit's new feature... voltage management
Ever made burnt toast? Us too! But there is a solution. Reposit Power can help you get crispy golden perfection from your toast every time with some clever Australian voltage management - no really!
Many of us jumped at the chance in the past several years to install rooftop solar panels. The problem is, with so many of us generating electricity from our panels, it's feeding a lot of power back into the electricity grid and the grid is stressing out. This is causing voltage rises that could damage household devices such as computers and televisions and you guessed it - your toaster!!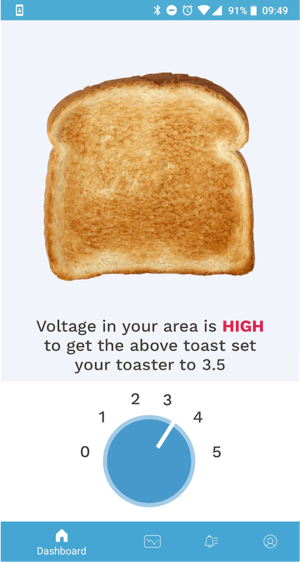 How exactly does Australian voltage levels affect your toast? Grid voltage affects the efficiency and operation of your toaster. Extremely high voltage conditions burns your toast, when it's low voltage you're just left with some bread.
Reposit can help control voltage levels through voltage monitoring in real time, so you get perfect toast - every time!
As solar installations increase, and we all generate more solar power, so does the voltage. Burnt toast is a serious risk facing all Australians and it's only getting worse - act now, buy Reposit.
All jokes aside, unstable voltage high or low can most definitely affect your appliances and their performance.
Once a certain voltage is reached, your solar inverter shuts off or 'trips' and you're unable to generate or store energy from your solar power.

The Australian Standard for Solar Inverters regulates that an inverter must disconnect from the grid if:
The average AC voltage over any 10 minute period goes over 255V

The voltage at any time goes over 260V
So if your inverter trips on an 'over voltage' error, the voltage where the grid connects in to your inverter has failed one or both of these limits.
In some cases your inverter might not trip, but instead may reduce its power output to cope with grid voltages that are a little too high. Your inverter will start reducing power at 250V and continually reduce down to 20 per cent as the voltage increases, tripping if it hits 265V, meaning it will shut off.
The concentration of rooftop solar was unpredicted. Our electricity grid isn't equipped for the surge demand in solar exports because we didn't foresee the popular and rapid uptake of solar. Basically there's too much power going into the grid.
The poles and wires in your area will transport electricity from massive generators usually far away, to your home. Power distribution lines and home wiring were designed for electricity to flow from power stations to appliances, but households with solar panels do the reverse of this.
Reposit is addressing this complex problem with trials all over Australia and we're letting you be part of the solution.
Here are some of the projects Reposit is working on that will help you get the most of your system:
Feed In Management (FiM) trial in Western Australia offers network visibility over systems so they can manage how much solar is fed into the grid. Heavy restrictions are already in place for solar installs in WA, but with Reposit FiM these restrictions can be lifted and customers can be rewarded for supporting our electricity grid

Trials currently running to allow networks to manage voltage - Reposit enabled systems can specify and adjust "power factor" to maintain voltage within the regulated and safe limits

We're presently trialling active voltage control that stops your inverters tripping. If voltage exceeds limits, Reposit will lower it automatically keeping your toast perfect and making sure that your solar keeps providing power all day long
This is a messy and complicated issue, and there's financial stress to you too. The lack of savings from your solar and battery setup which is almost certainly the reason you bought it in the first place are lost - not powering your home or exporting to the grid.
Your inverter and appliances - and not to mention your toast are in good hands with Reposit.
We continually look for improvements and work hard so you don't have to. You can relax while we take care of it all, we work with your network to ensure we have a stable grid, your inverter is safe and you get the best value out of your solar and battery investment.
Our trials are exceeding expectations and proving even a small number of people with Reposit can have an overall impact on the grid. The future's looking brighter, and you can look forward to perfect toast, every time.