What are Tier 1 Solar Panels?
So you've heard the term 'Tier 1 solar panels' and are probably wondering why it gets thrown around as often as it does.
The short answer is that solar panel tiers are used in the industry as an indicator of solar panel quality. However it is important to note that while the term often references quality in nomenclature, the actual grading comes from Bloomberg New Energy Finance Corporation and is a ranking scale indicative of the financial stability of the company behind the panels.
Whether solar panels are graded Tier 1, 2 or 3 depends on whether or not the solar panel brand meets certain criteria, which we will expand on below. This may of course have an affect on the brand's ability to back the product, its future development and any warranty claims.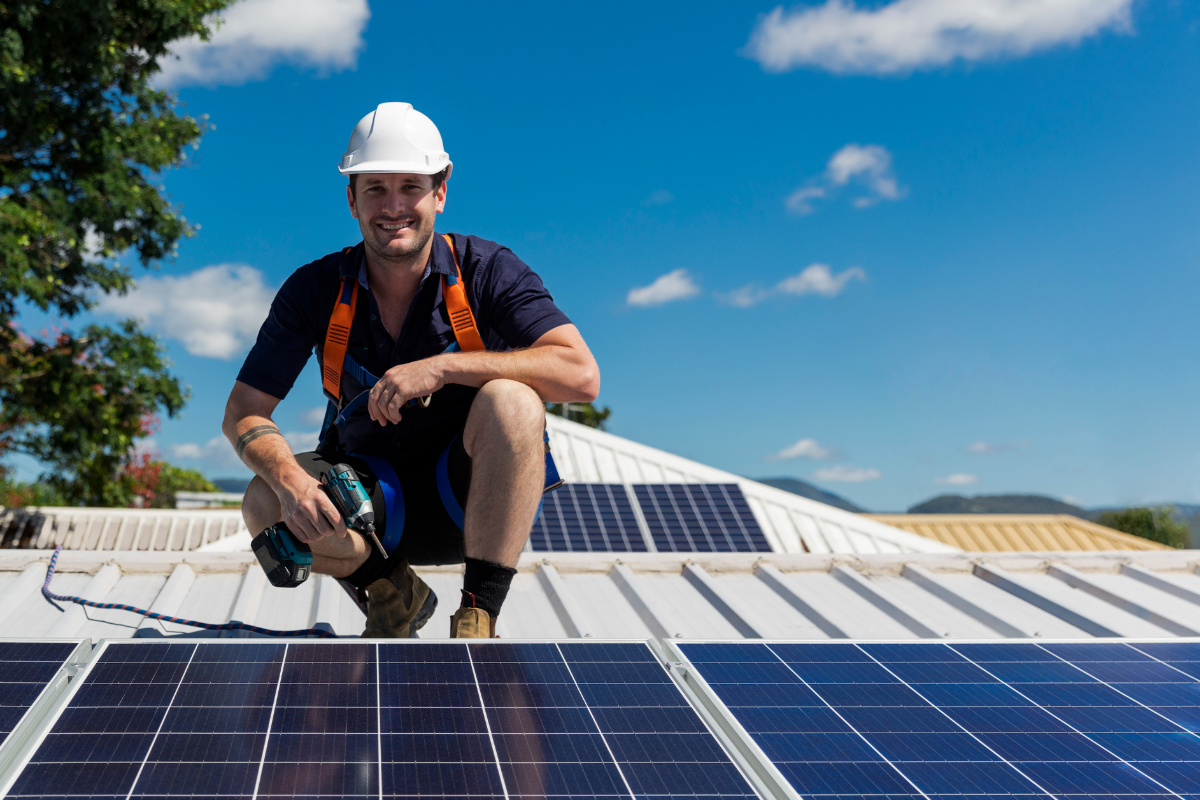 Tiers are an important distinguishing factor for users in the market for solar panels. They are an at-a-glance (although not perfect) indicator of the support and quality control of a solar panel build, and are used in the industry to measure solar panel technology against each other.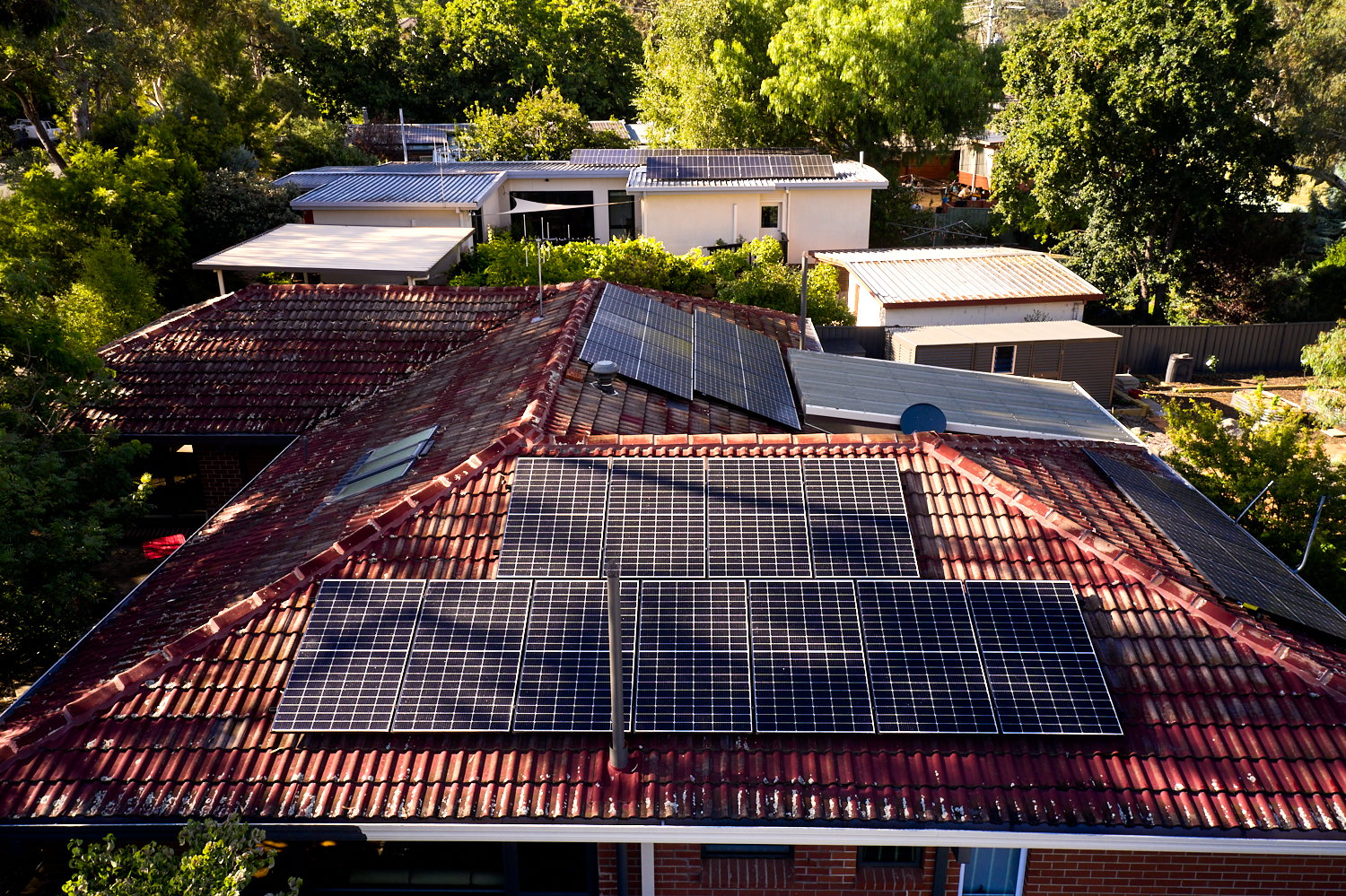 Above: Solar panels Melbourne
Should I Get Tier 1 Solar Panels?
Safe to say that if you can afford it, Tier 1 solar panels are always advisable over their lessor counterparts. This is because even though they may cost more at the outset, they make this back through their extended lifespan and reliability. The last thing you want streaming in are maintenance or repair bills on your attempt to cut electricity costs, or worse, the company you purchased panels from being unable to honour their warranties.
Not all solar panels are created equal. Of the different tiers, tier 1 solar panels are considered the highest quality and the most reliable, as they are graded not just on their technology but on the brands and companies behind that technology.
As mentioned, Tier 1 solar panels are so named because they are produced by companies that meet certain criteria established by Bloomberg New Energy Finance Corporation, a leading provider of research and analysis on the clean energy sector. To be considered a tier 1 solar panel manufacturer, a company must be pre-vetted to meet the established criteria.
It is worth noting that being tier 1 isn't the only attribute you should look for in a solar panel, but it's a good metric to start with.
Tier 1 Solar Panels Company Criteria:
Vertical integration: The company must control the entire production process of its solar panels, from manufacturing the solar cells to assembling the modules.

Financial stability: The company must have a strong balance sheet and a positive operating cash flow, indicating that it is financially stable and likely to remain in business for the long term. These companies are also frequently publicly listed and can be found on the stock exchange.

Manufacturing scale: The company must have a significant manufacturing capacity, indicating that it has the resources to produce a high volume of solar panels and meet growing demand.

Research and development: The company must invest a significant portion of its revenue in research and development, indicating that it is committed to improving its technology and staying ahead of competitors.
Tier 1 solar panels are considered to be the highest quality and most reliable because they are produced by module manufacturers that meet all of these criteria. They are also typically backed by strong warranties and have a proven track record of performance in the field.
Are the Majority of Solar Modules Tier 1?
The opposite is true - as little as 2% of solar manufacturers will use a vertically integrated process to produce a tier 1 solar panel. In fact, it is estimated that around 90% of the industry produces tier 3 panels. Tier 2 panels fill in the gap, and mostly consist of small to medium solar manufacturers.
Do Tier 1 Solar Panels Impact Solar Production?
Solar panels are expected to have a long lifespan - the longest of any aspect of your solar system - averaging around 25 years. That said, they will start to lose efficiency naturally over time as a result of direct exposure to the ultraviolet rays of the sun and adverse weather conditions. This process is called degradation and it will occur no matter which tier you go with.
Different quality panels may degrade faster or slower than others, with the National Renewable Energy Laboratory estimating that typical wear and tear should only be 0.5% to 0.8% each year. The more radical the degradation, the more your energy production will be adversely affected over time. This matters, as your panels are at the core of your system's ability to produce power.
Do Tier 1 Solar Panels Cost More?
In addition to generally being of higher quality, tier 1 solar panels also tend to be more expensive than their lower-tier counterparts. However, this cost is often offset by their higher efficiency and longer lifespan. Furthermore, the investment in higher-quality panels can lead to greater long-term savings and benefits, such as reduced energy costs and increased property values.
Tier 3 and Tier 2 solar panels come at a reduced cost but the companies behind them often invest little to no research into the continued development of the product. They instead aim to produce solar panels of reasonable performance at a reasonable price - often without longevity in mind. This isn't innately a bad thing - in fact, many tier 1 solar companies may also produce some tier 2 solar panels - but it does situate tier 2 solar panels in the uncomfortable position of more questionable returns on investment.
How Are Tier 1 Solar Panels Made?
All solar panels are typically manufactured using a few core components such as tempered glass, encapsulant EVA (ethylene vinyl acetate) film, solar cells, aluminum frames, junction boxes and back sheet.
The difference with Tier 1 panels is that their manufacturer produces all of these at their own facilities, enabling more rigorous control over the quality of the final product. This "in-house" production is known as vertical integration. It frequently includes the more granular aspects such as not only the production of the solar cells, but also the production of the silicon ingots and wafers used to create the solar cells.
Tier 2 and Tier 3 solar panel brands often engage in human production lines, which raises the risk of product error and makes it difficult to sustain reliable quality across product lines.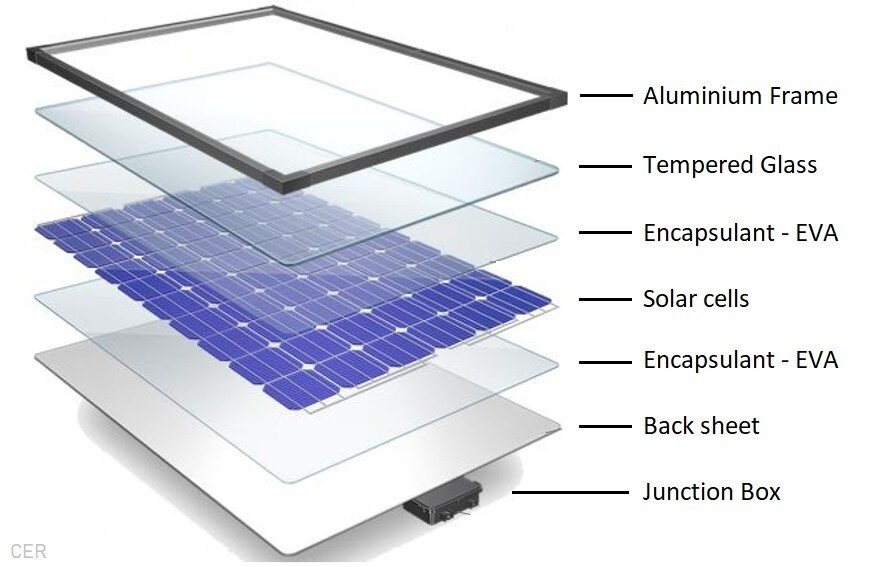 Picture Credit: Clean Energy Reviews
Warranties on Tier 1 Solar Panels
The warranty and subsequent predicted service life of your tier 1 solar panels will often exceed their tier 2 and tier 3 counterparts. This is because the more rigorous control on production quality instills confidence in companies that their panels will be able to service customers for the long haul.
List of Tier 1 Manufacturers:
A very small percentage of the world's solar panel manufacturers achieve Tier 1 ranking. The majority of solar panel products you find at a rate too good to be true probably are.
You have a wide range of options for brands and manufacturers who produce tier 1 panels. These solar panel manufacturers include but aren't limited to:
SunPower

Canadian Solar

JinkoSolar

Hanwha Q Cells

REC Group

Yingli Solar

First Solar

SolarWorld

Seraphim Solar

JA Solar

LONGi Solar

Risen Energy

Talesun Solar

GCL System Integration

ET Solar

BYD Solar

Axitec

Luxor Solar

Suntech

Heliene

Jolywood

Solaria

Hyundai Energy Solutions

Neo Solar Power

Shunfeng International Clean Energy (SFCE)

Phono Solar

Solarcentury

Silfab Solar

Astronergy

Vikram Solar

GreenBrilliance

SolarTech

HT-SAAE

Kioto Solar
This is in no way an exhaustive list - and it's good practice to conduct your own research for any solar panel companies you're considering getting panels from to confirm they are listed as Tier 1 solar panels. If they are, you're generally in safe hands.
List of Tier 2 Manufacturers:
Below are some examples of tier 2 solar panel manufacturers. It's worth noting that a solar panel company can produce both tier 1 and tier 2 panels. This means they meet the criteria for tier 1 panel production, but not all of their solar panels are produced this way. This can make determining the best quality solar panels less obvious, and is where it's good to get an informed opinion from a solar expert. Reposit handles the negotiation of all hardware for our users - ensuring they get tier 1 solar panels every time without fail. If you'd like a hand, you can learn more about our No Bill Guarantee program here.
Some companies who make tier 2 panels include:
JinkoSolar (also a Tier 1 manufacturer)

Canadian Solar (also a Tier 1 manufacturer)

Hanwha Q Cells (also a Tier 1 manufacturer)

Talesun Solar (also a Tier 1 manufacturer)

GCL System Integration (also a Tier 1 manufacturer)

Trina Solar (also a Tier 1 manufacturer)
Tier 1 vs Tier 2 Solar Panels
It is important to note that Bloomberg Module Tiering does not overtly state that their tiering model is a faultless gauge on quality. Rather, that you should consult with a technical due diligence firm, with examples listed such as RINA (formerly OST Energy), ATA Renewables, Wood Plc, PVEL, Black & Veatch, TUV, E3, STS Certified, Clean Energy Associates, PI Berlin, Pvbuyer, Enertis, Oravia, Leidos Engineering, the Austrian Institute of Technology (AIT) or Phoventus to be absolutely certain. This is likely unnecessary for residential installations however.
The engineering team at Reposit Power agree with the assessment that the tiering system is not perfect - and although the solar panels we use are always tier 1, we don't always settle on them purely because of their associated tiers. We use several factors when determining a solar panel manufacturer we can rely on, and so should you.
To Sum Up
As the world looks to transition to a more sustainable energy future, the importance of choosing high-efficiency solar panels cannot be overstated. Tier 1 solar panels are the gold standard in the solar industry, and are a wise investment for those looking to generate clean energy and reduce their carbon footprint.
The solar industry tier system is your window into predicting low or high efficiency, the degree of protection from performance warranty and product warranty you can anticipate, as well as the production line behind the six components that form the core of your solar panels (junction box, tempered glass, encapsulant EVA (ethylene vinyl acetate) film, solar cells, aluminum frame and back sheet) and whether this process is overseen by the same companies who put their brand on the panel.
Solar systems are an investment and you should make sure you do that investing into a quality asset. It's worth paying extra up front to avoid paying extra for surprises.
Thinking About Solar Panel Installation?
If getting solar is sounding too complex, our program is tailored to take the fuss out of getting you setup on solar. Find out if you're eligible for Reposit No Bill today and we'll get you a solar system that just works.