Solar Panels Melbourne
No Bill Guarantee. We make solar simple.


Thinking of installing solar panels in Melbourne? You're not alone. Recent estimates indicate that 25% of all Melbourne homes are making use of some kind of solar system.

Victorian homeowners enjoy some of the most generous rebates and loan programs in Australia, on top of being eligible for the nationwide STC (or small generation unit) rebate. Installing solar panels in Melbourne is fast becoming a popular investment.

If you're ready to start saving money and the planet with a solar and battery package, Reposit removes the risk with our guarantee of no electricity bills. To see if we're right for you, take our quick eligibility quiz and get an instant quote if we're a good fit.
The Reposit No Bill program entitles homeowners to a guarantee of $0 electricity bills upon installation of a Reposit solar panel and battery package, complete with inverter and smart controller.
Reposit Solar Panels Melbourne
How Does It Work?
Solar power is exciting, but it can also be complicated for anyone on the outside looking in. Reposit 'No Bill' is a program designed for people who want to make the transition to clean, free energy without any of the typical barriers. No Bill members enjoy:
A guarantee of no electricity bills (this is reviewed against regulations every 5 years)

Using more energy, not less (your energy quota is set to 120% of your current energy usage. It's guilt-free clean energy and you should get to enjoy it)

Letting someone else take care of the trading energy for them - at a larger scale (Reposit uses the batteries of all No Bill members combined to enter markets individual systems can't participate in. Our experts do the trading on your behalf - and we use the returns to pay your energy bills, and cover our operation costs. Simple)

Having no maintenance of their solar system (Reposit manages all maintenance for our members, from hardware to labour costs)

No Bill members enjoy the power and consistency of the patented Reposit smart controller - futureproofed to adapt to emerging technologies and constantly receiving updates over the air so you never get left behind
Still need convincing? We've got an overview of what a solar installation in Melbourne will entail.
What Do I Need To Get My Home on Solar Power?
Residential solar installations typically consists of up to 4 core parts:
Solar panels

Solar batteries

Solar inverters

Smart Controllers
We'll break down each of them below.
Solar Panels
Solar panels are the iconic part you'll have seen on houses, especially if you live in a peripheral suburb like Clyde or Barrabool where solar panels feature on over 70% of dwellings! (The Australian Photovoltaic Institute)
So what are solar panels? Solar panels, also known as PV panels, are panels that consist of 60 or more solar cells. They are responsible for catching sunlight and converting it into electricity.
There are several different types of solar panels - including polycrystalline, monocrystalline, half-cut, regular and shingled. Each has a different set of advantages for different circumstances, such as when shade may intersect with your panels during the day. In the end, a good solar installation team will be able to deduce which panels will suit your housing arrangement on your behalf. Your primary objective should be to ensure you identify a solar installation business with a good track record of accountability, and who deals exclusively in a reputable Tier 1 solar panel brand. Due to the nature of technology and warranties, it is also important that your selected provider has a reliable Australian support team.
To summarise, solar panel systems ensure the energy gets from the sun to your solar system. They enjoy a portion of the Victoria solar rebates all on their own, and they are the bare minimum required for any solar system.
Quality solar panels will pay for themselves in the long-run.
Common Questions About Solar Panels:
1. How Many Solar Panels Will I Need?
This will depend on the size of your home and your household's energy usage, as well as the size of your solar panels and the sunlight availability in your area. Your roof's surface area will be a limiting factor, and certain roof designs can limit this further.
2. Can All Roof Types Get Solar Panels?
Yes! Solar panels can be installed on just about any roof type. The most common roof types in Melbourne include asphalt shingles, clay or concrete tiles, membrane and slate shingles, copper, and corrugated or long-run steel. The only effect this may have on your solar panel installation could be the process and mounting hardware required.
Solar Batteries
Solar batteries are how you store power for future usage. Without them, you will resume paying for electricity the moment the sun sets. They are the only way to achieve complete freedom from power companies.
Surplus solar power will often be wasted during daytime hours if not stored, making a battery an efficient means to spread your power generation out.
As solar feed-in tariffs continue their downward trajectory, for many homes, solar panels without batteries will not achieve the savings or freedom from power companies homeowners aspire for.
Solar Inverters
The inverter is one of the most essential parts of any solar setup. It is the part responsible for converting what your solar panels generate - known as direct current (DC) electricity - into what the electrical grid can use - known as alternating current (AC) electricity.
From a hardware standpoint, you'll have two variants - a small box known as a string inverter or several tiny boxes known as microinverters. If you opt for a string inverter, you'd need only one per solar system. If you opt for the microinverters, you will need one per solar panel instead.
Inverters are an important choice because of the heavy-lifting they perform for your system. Not only are they in daily operation, but without them, your system would cease to function.
Smart controllers
Smart controllers are a premium addition to a solar power system for home use, currently leveraged by only a small handful of solar installers in Australia. Put simply, a smart controller is the brain of your renewable energy system that automates the energy trading process.
Leveraging when and how to sell and buy energy from the grid can be time-intensive when done manually. While some people enjoy this past time, for others with limited time or interest it quickly becomes a chore. A smart controller can be setup to monitor your solar generation and dictate your electricity usage from the grid by calculating what will be most favourable to you. In essence, a smart system allows you to enjoy the benefits of solar power without the work.
We're proud to have been the first company in Australia to engineer a smart controller! It was one of the barriers we knew needed removing to help get people with limited time or care for that aspect onto their own renewable energy systems. We wrote a blog if you're interested to learn more about how it works.
Understand Your Options for Solar Panels in Melbourne
When it comes to solar installation companies in Melbourne, residents are spoiled for choice.
At the end of the day, you should always conduct your own research. Talk to multiple companies and compare their work history, the full extent of their offer, and above all, the security of their deal. Here are a few points to consider when comparing solar installation companies:
Credibility
Ensure the company is listed on government websites for their nod of approval - such as Solar Victoria's authorised retailer list.

Don't just listen to the solar installer company - pay attention to what independent sources are saying. Reposit was thrilled when we caught Google's eye!
Confidence in Product
Enquire about their workmanship warranty - that is, how long they will service the equipment for you - and not just the warranty on the individual parts.
For instance, at Reposit, the individual warranty on our solar panels is 25 years, but the workmanship warranty is a total of 10 years. This means that for 10 years, you can call us, and we'll come fix your solar system. A warranty of 10 years on a solar panel without the workmanship warranty can wrack up costs quickly as you're forced to pay for labour and call-out costs.
Time in Business
Make sure the company has been around under the same business name for a long time. Many solar companies spring up for a handful of years to capitalise on rebates and grants, before becoming insolvent.
Tailored
The solar company in question should demonstrate an active interest in the specifics of your property and household usage, rather than being happy to sell you anything you ask for.

The solar company should also ask you a lot of questions (getting set up properly is complicated).
The Right Team
You should ensure there is an expert such as an engineer involved in the process...not just a salesperson.

Due to the technological nature of solar installations, it is vitally important that the solar company you choose provides customer service on-shore in Australia.
What Are the Victoria Rebates for Solar Panels and Batteries?
From the website, the Solar Homes Program for Victoria is designed for: "Helping Victorians save on their energy bills, tackle climate change and build a cleaner, renewable future."
While that says it all, here are some fast-facts on rebates:
Owner-occupiers can save up to $3500 on their solar systems through the program! This is divided between solar panels and solar batteries, among others.
200,000 Victorians have already taken advantage of these rebates.

Rebate programs are not permanent. They rotate out without warning and criteria can change. If you are interested in one of the existing programs, it's always better to act sooner rather than later.
Who is Eligible for the solar PV rebate?
You may be eligible for the Solar Victoria Rebate if:
You own an existing property or a home under construction

All the home's owners combined have a household taxable income amounting to less than $180,000 per year (based on their Australian Tax Office Notice of Assessment)

Your property is valued at less than $3 million

You have not already received a solar battery rebate or a solar PV rebate under the Solar Homes Program

The address has not previously benefited from a solar battery rebate or a solar PV rebate

You do not have an existing solar PV system
Nationwide STC Rebate
In addition to the Victoria solar rebate, you may be eligible for the nationwide STC rebate. This would reduce the upfront cost of your solar solution as part of the Australian government's Renewable Energy Target. Melbourne residents could combine the Victorian Solar Rebate with the STC Rebate for even greater savings. The dollar value of this federal rebate depends on the specifics of your solar solution as well where you reside.
How Much Power Can Melbourne Residents Expect to Generate?
Australia is one of the sunniest places in the world, and Melbourne is no exception. It's part of why Australia is one of the leading adopters of solar technology worldwide.
Your personal home's capacity for power production will vary considerably based on your setup. Melbourne has 113.9 overcast days per year, which is on the higher side in Australia, so it is important to have solar battery storage to effectively spread the power you generate across the year evenly.
With the right system, including opting for the optimum number of solar panels and batteries to cover your property, you should be able to produce sufficient power to offset your typical household's energy consumption patterns.
A typical Melbourne home is exposed to 4.8 kilowatt-hours (kWh) of sunshine per square metre per day (PVWatts). This sunlight won't be captured at 100% efficiency on any solar system - the time lapse between the sun's rays making contact with your solar panels and moving through the system's inverter will diminish that somewhat.
The total your solar panels and battery storage can generate will depend on factors such as your solar system size, sunlight availability, technology components and more.
On average, someone looking for a solar installation in Melbourne can anticipate a daily output of around:
10kWh on a 3kW system size
17kWh on a 5kW system size
24kWh on a 7kW system size
35kWh on a 10kW system size
Different system configurations could increase or decrease this range accordingly.
If you'd like a professional opinion from a solar engineer to determine whether your total household electricity usage can be offset with Reposit's solar system, just reach out. We conduct free virtual site inspections for all eligible households for our No Bill product with no obligations on your part.
How Many Homes in Victoria Have Solar Panels?
Victoria is currently the third most popular state for solar installation in Australia, preceded by Queensland in first place and New South Wales coming in second. Here are some quick statistics:
Number of Solar Panels in Victoria: The latest data figures as of 2021 indicate that there are a historic 510,000 solar systems in Victoria - which combined produce an incredible third of the state's total residential electricity demand!

Number of Batteries in Victoria: Of those, at least 15,000 homes also have a solar battery as it quickly breaks into the market as a more efficient means to spread out the solar you generate.

Solar Battery Savings: According to solar.vic.gov.au, households with batteries save up to 71.91% more on their electricity than households with solar alone.
Thinking of Going Solar? Get started below.
What's the Difference Between Cheap Solar Panels and Expensive Solar Panels?
Low-grade solar equipment is one of the many ways people lose money on solar system investments. If you reach out for quotes from several different solar installation companies in Melbourne today, you will find yourself with a wide range of quotes that seem too diverse to make sense of. How can the same request warrant so many different calculations?
The reason for that is simple - there are a few areas where a solar installation company can reduce its costs, and they will pass those savings on to you in the final estimate. Those areas include:
Quality of their solar technology (including solar panels, inverters and batteries)

Quality of their solar installer personnel

Parts configuration - for example, leaving out a solar battery

Workmanship warranty (this is the labour portion) and warranty on parts (this is the physical hardware)

Level of aftercare service and ongoing maintenance

Whether the solar system has any "smart" components
All of these areas are crucial to some extent, particularly if you're taking your first steps into the world of solar technology. Mistakes can be expensive, and this concern can put many people off from even approaching solar power's benefits.
It's imperative you engage with solar companies you trust and who have a good reputation in the broader community. This includes reading reviews, verifying they are authorised on government websites, and ensuring they have a reliable Australian support team and sufficient warranties or aftercare coverage to help you in the event equipment is faulty or other problems arise. When in doubt, choose a safe investment over a quick-fix. If you have friends or family with solar panels, ask them what they wish they'd known when they first got started.
Solar Installation Cost Melbourne
A solar installation can cost anywhere from $4000 to $30,000 before rebates are applied.
The costs associated with installing solar power for your home will vary considerably depending on what you set out to achieve. For instance, you can aim to reduce your power bills and environmental impact but not offset them completely. This may yield a lessor payoff, but require fewer solar parts. Or you could aim to trade on the energy market to recoup your total energy costs and remove your impact on the environment completely.
You could build for a short-term return on a low-cost system, or strive for the greater payoff on a larger, longer-term investment. Your circumstances will dictate which option you can afford to partake in. You should also always be cognisant of hidden costs - that is, if low-quality parts will be rendered obsolete and require replacing in 5 years time, they could work out to the same or more than higher-quality hardware that will endure well past the 25 year mark.
Other factors that affect the cost of solar installation in Melbourne include labour costs, technology quality and components, the size of your home, your typical energy consumption, and rebates and subsidies available at the time.
Many people who opt for more sophisticated solar systems are also eligible for financing options with low to no interest rates through "renewable energy" initiatives - designed for corporations and banks to give back towards sustainability.
If you'd like a quote from us based on your exact circumstances, click below.
DID YOU KNOW?
Reposit trades on the energy market for you. With No Bill, you install our solar panels and smart controller. We then manage the trading of all the produced energy on markets that individual systems cannot participate in (these more profitable markets require aggregations, or many systems, to participate). This puts you on league with some of the bigger players through the entire Reposit community. It is only through this community effort we can all engage in such markets. Your share of the equation is that we guarantee you get no electricity bill for as long as you're with us. Simple!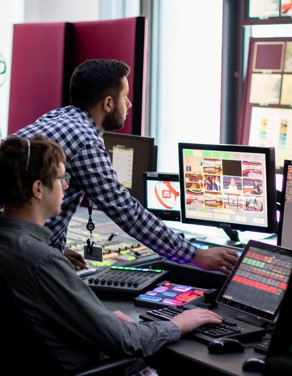 Are Solar Panels and Batteries Worth It in Melbourne?
That depends on your living situation, but they almost always make financial sense. In fact, finances are the number one reason Aussies quoted installing solar on their residential properties (CSIRO Energise Insight, 2019). Here's why they make financial sense for most people:
When you use electricity from a power company, you are essentially renting electricity. You pay that money into the void month to month, with zero return. When you invest in a solar installation, even if you do so with no cash-down and instead take on a financing solution, you are suddenly reallocating money from electricity bills into your solar panels and batteries instead. This means that in the end, you own an asset - much like mortgaging a house instead of renting.

These solar panels and batteries in turn confer value to the property they're set up on, which can be passed on during resale. It's easy to sell a house at a premium when it comes with no or drastically reduced utility bills. Realestate.com.au found that the overwhelming majority of Aussies viewed solar panels as increasing property values.

Once you are finished paying off your solar panels and batteries, which could take a few years, all of your electricity on the other side is free. This is where the return-on-investment reaps its true rewards. No more dead-money into buying electricity off the grid.
Important Questions To Ask About Your System
What is the workmanship warranty?

What are the guarantees?

Are the solar panels a tier 1 product?

Is there a support team available on-shore in Australia?

Am I eligible for rebates or subsidies?
To What Extent Does My House Installing Solar Panels Help the Environment?
It would be remiss not to add that beyond the massive financial incentives of solar power, you will be drastically reducing your carbon footprint with a solar installation. This impact only compounds as the years go by.
Most people want to do what is right to combat global warming, but there seem to be few real opportunities to do so in our individual capacity. Solar power is the exception.
Outfitting your home with a solar solution means you are powering your home using renewable energy instead of through the traditional channels power companies use - fossil fuels. Fossil fuels include coal, gas and oil, all resources in decline. Burning fossil fuels is the leading contributor to the emission of greenhouse gases which in turn accelerate climate change.
To What Extent Does My House Installing Solar Panels Help Australia?
Because you are distancing yourself from fossil fuels, you are massively contributing to a reduction of Australia's dependence on coal, gas and oil to produce its energy. In turn, you would be reducing its reliance on global markets for these energy sources and redirecting these savings into the Australian economy.
Reposit also services many other parts of Australia. View more at:
Solar panels Sydney

Solar panels Canberra