Four energy saving tips to keep you cool and comfortable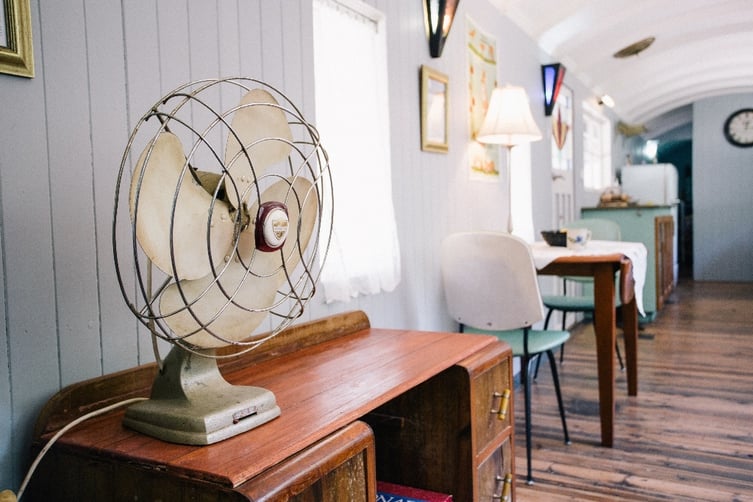 Four energy saving tips to keep you cool and comfortable

Stop battling with heatwaves it's time to conquer summer with our energy saving tips to keep you cool and comfortable.
1. Become a fan of the fan
The breeze from ceiling fans can go a long way to making everyone in your home feel cooler, even though the temperature of the room may not change much. Try spraying a water mist bottle on to your face and body for an instant cooling satisfaction/effect/feeling. Plus ceiling fans only cost a few cents a day to run.
2. Listen to the weather
Turn on the air conditioner early - if you expect a hot day, don't wait until your home is already sweltering. Your air conditioner will have to work extra hard and it will take much longer to to cool your home if it's already super hot - and it costs more.
Time your comfort! Set your air conditioner at the highest temperature setting at which you still feel cool enough to turn on before you get home.

3. If you can't handle the heat get out of the kitchen!
Turn those hot days into lazy days - the washing machine and dishwasher can wait. Don't turn them on until you're ready for bed. Big appliances especially in the kitchen can be like big heaters and can make your house warmer.

Avoid the oven and grill, take-out anyone?

4. Close up the windows, draw the blinds
On hot days you want to minimise the number of places the heat can seep into your house. By closing up the windows and blinds you will avoid the hot sun or outside hot air from getting in, and you will keep more of the cool air in.
Be sure to open up those windows again once the sun has set and let in as much of that cool night air as you can. Doing this during summer you can cool your house down over night, and keep as much of that cool air in during the day by closing everything up.
These are just some tips to keep you cool during summer without blowing out your electricity bill.