Solar Panels Sydney
Guaranteed 'No Power Bill' offer when you install solar and battery with Reposit Power.
Reposit's 'No Bill' Program
Purchase a solar and battery system from Reposit to get free access to our 'No Bill' program - where our solar trading experts guarantee you'll see no more power bills.
We simplify solar installation in Sydney
Reposit provides a 'No Bill' Guarantee for 7 years with every solar installation, so you don't get left in the dark on your financial returns, convenience and peace of mind.
How does a Reposit 'No Bill' Solar Installation work?
Traditionally, a large number of solar panels will save you 50% of your energy bills each year. Adding a battery will save you 75% of energy bills. Teaming up with Reposit will save you 100%.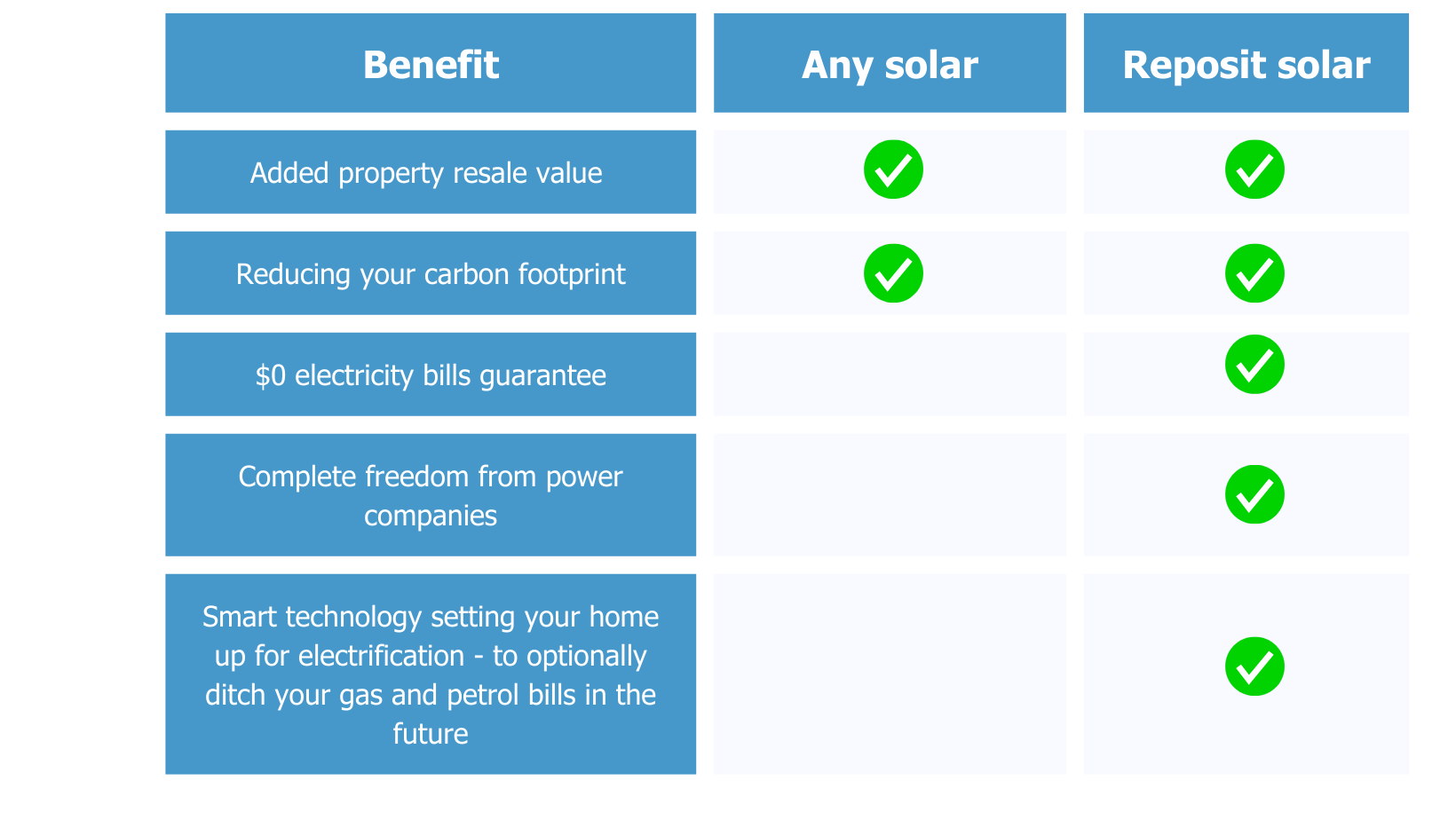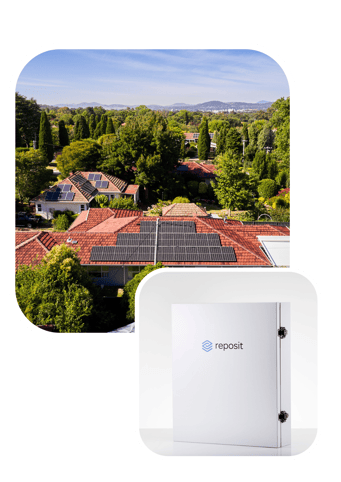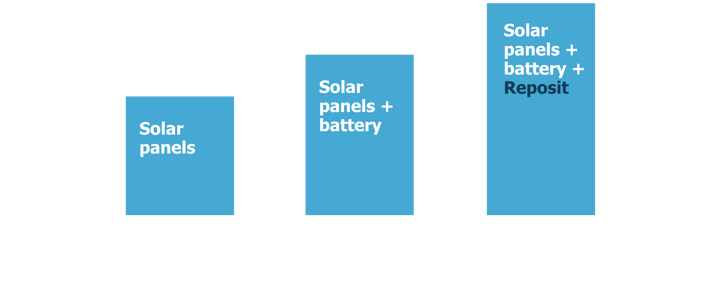 In my opinion there is no point in installing a system to still see bills at the end of each quarter so from all VPP plans in Victoria, Reposit was the only one for me.

We bought a new house and wanted to go with solar and a battery. After plenty of research, we felt the no bill for 5 years product from Reposit was going to be best for our needs. The install price was similar to other quotes we got and on top of that we got the 5 years of no bill without having to worry about stuffing around with tariffs and everything. The fact we own everything outright was the cherry on top knowing we could change if we wanted to, but after 5 months, we won't be going anywhere!

Love the no bill program, great service and high quality equipment and installation!!

Very easy to deal with, always in contact before, during and after installation. They have always understood and dealt with any minor issues I've had. Very affordable compaired to some quotes I had received for a big battery system installed. So far it's been great, no power bills.

Team up with Reposit today
Fill out the pre-qualifying form to get an instant cost estimate.
Have a quick chat with one of our solar experts. If we're a match, book a virtual site inspection at your convenience.
On your site inspection, an engineer will tailor a solar system that can guarantee your home no power bills on our 'No Bill' program. We're in it for the long haul - your technology will be tier 1.
Accept your final quote. Book an installation date. Sit back and relax.
Once you're installed, join the 'No Bill' program at no extra cost, and with no lock-in. Enjoy guaranteed no bills while you're on it, or we'll pay them for you. Here's how it works.
You'll have saved between
$35,000 - $50,000
on electricity bills, easily
absorbing the system's initial costs.
Why Choose Reposit Power?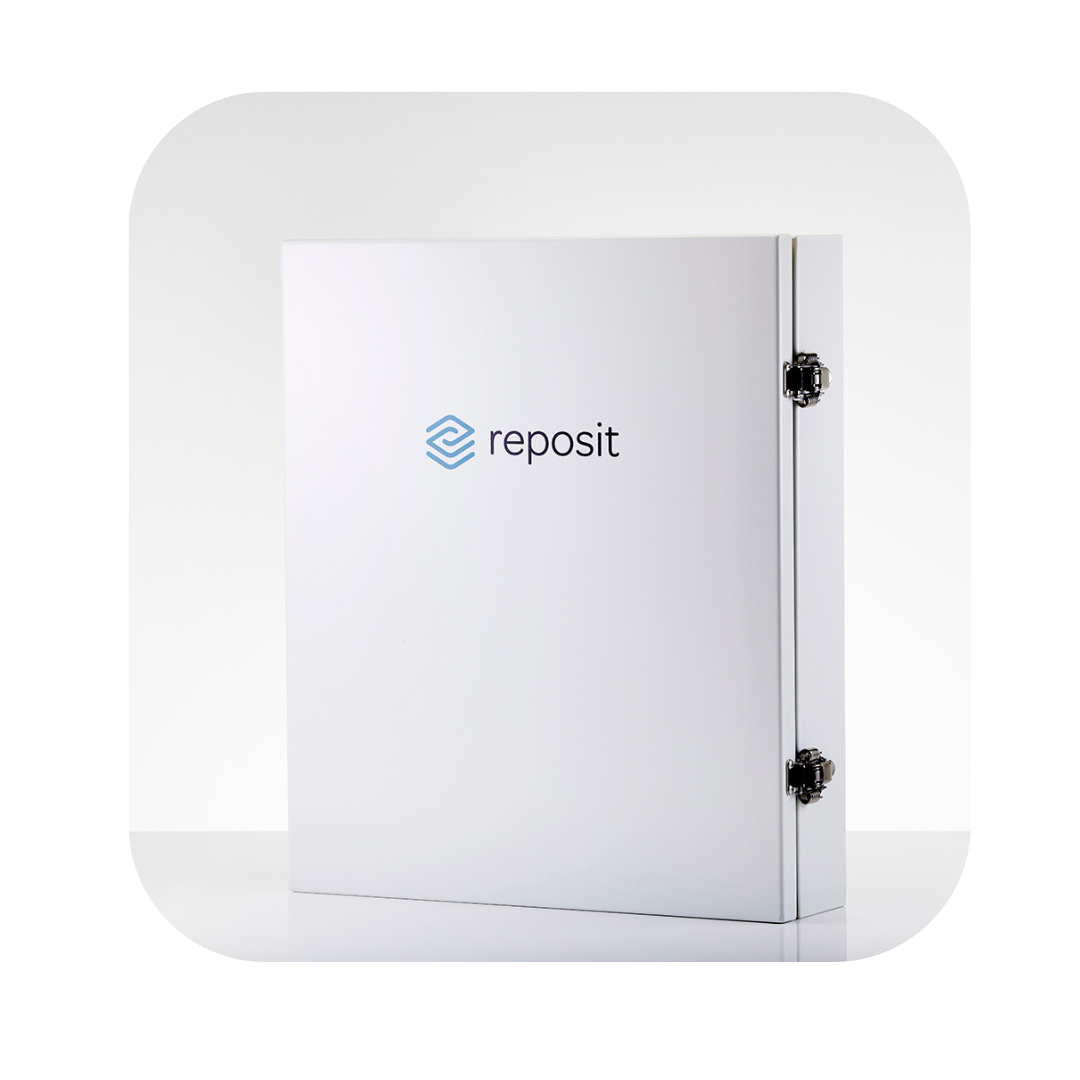 Unique Technology:
The key to Reposit's 'no bill' guarantee is our smart controller - an AI-powered upgrade to your solar battery that maximises your energy trading.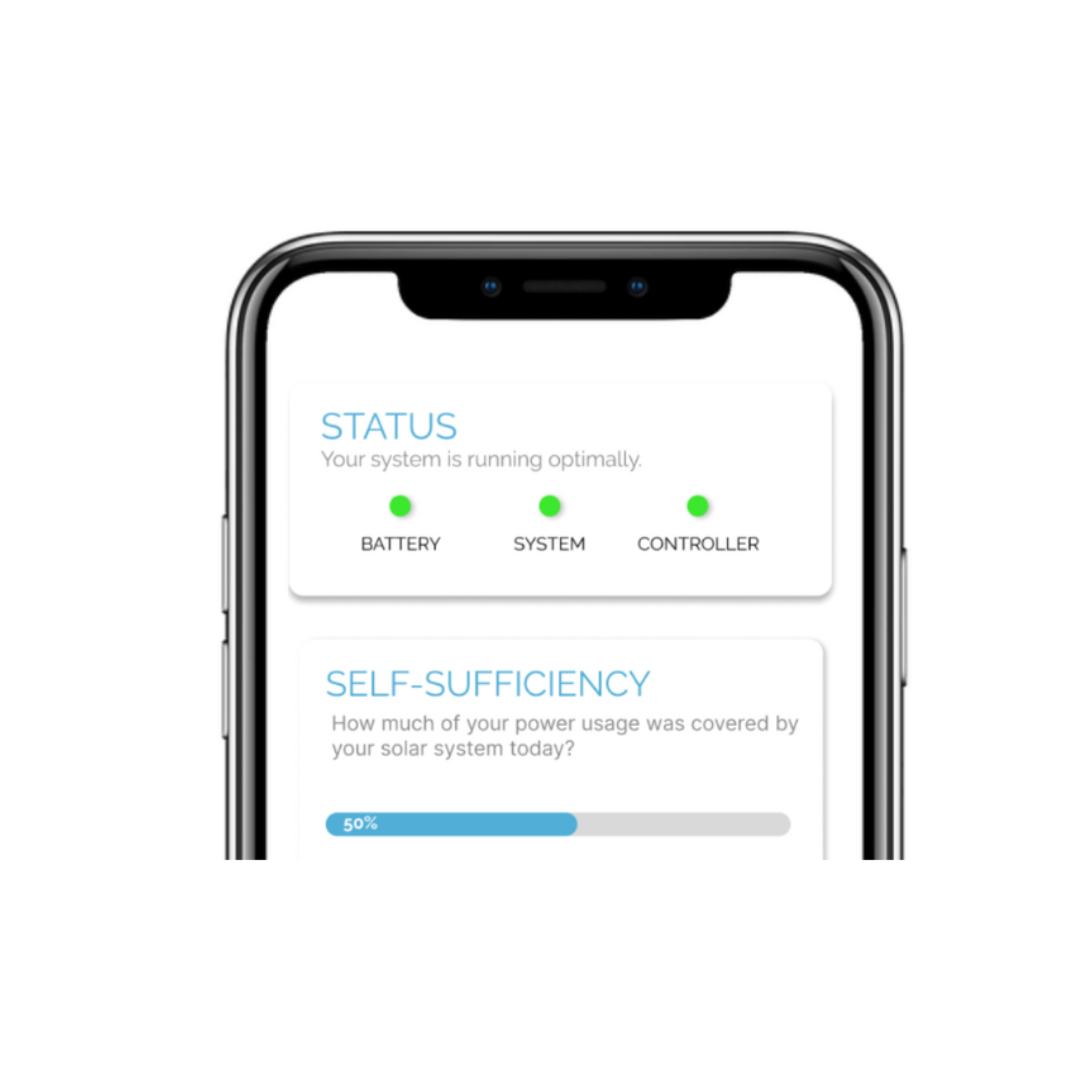 Advanced Monitoring:
Innovative monitoring lets us track your system remotely, responding to any downtime before you even notice. Meanwhile, you can track your usage on your app.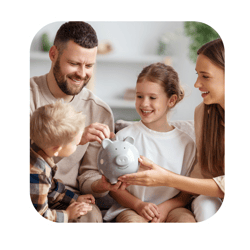 Guaranteed $0 Power Bills:
Forget the energy market, weather conditions and seasons: our smart controller allows our trading experts to guarantee you get no electricity bill - or we'll pay it for you.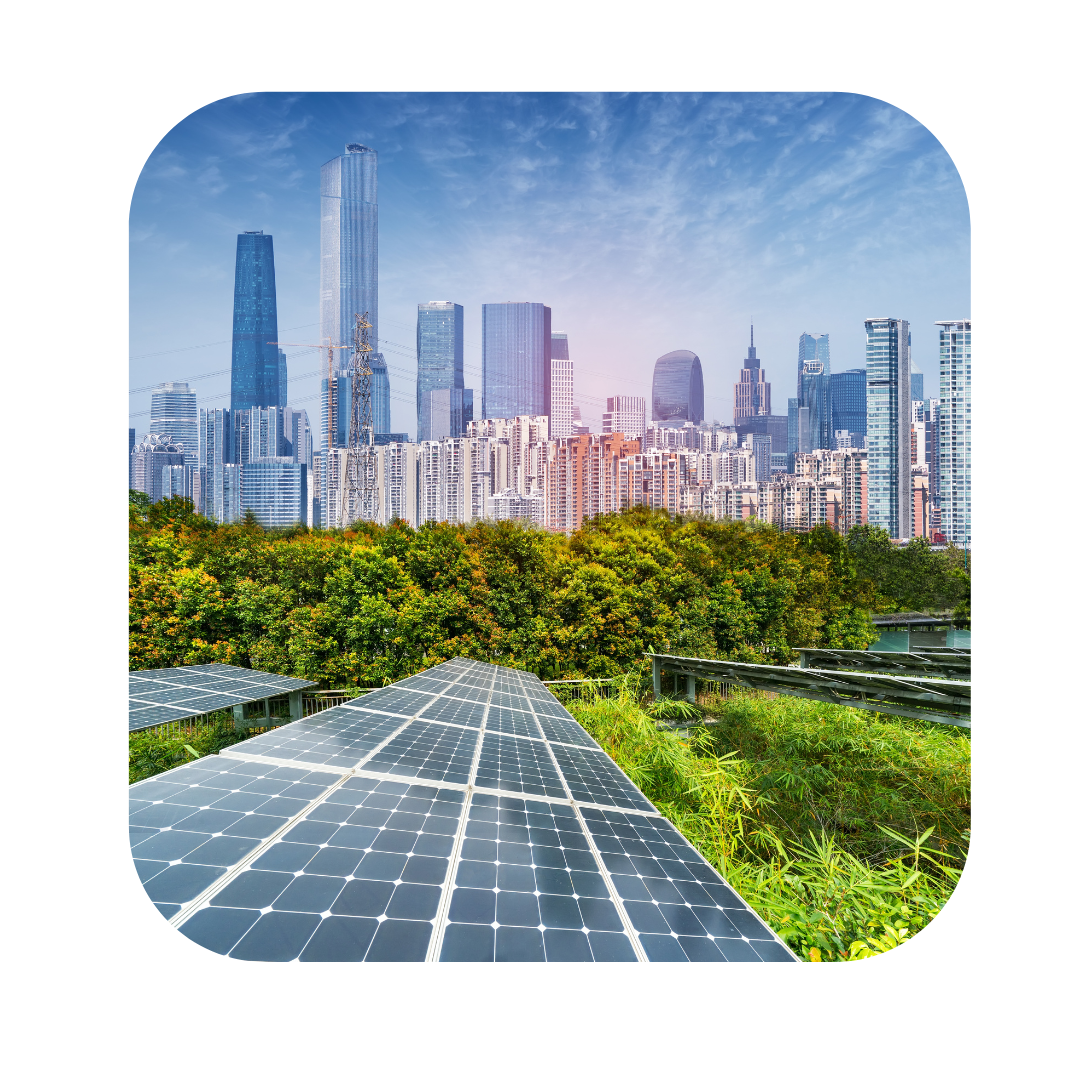 Power Sharing Community:
Our trading experts are able to leverage the sunshine across Australia from our collective members' batteries for a resilience individual systems don't have.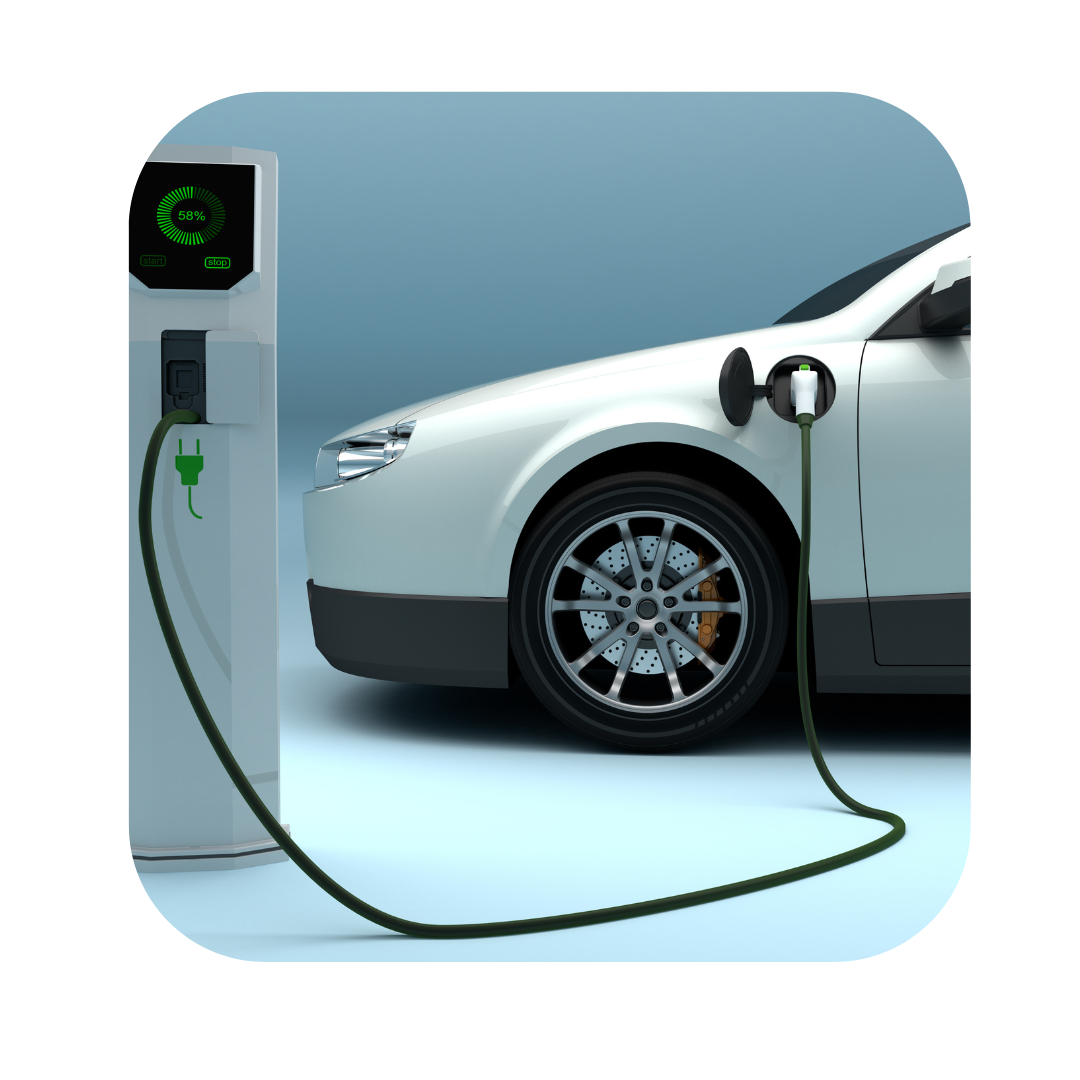 Furtureproofed for electrification:
Your Reposit smart controller is setup for if you decide to ditch gas and petrol bills in the future by switching them out for electric appliances or vehicles.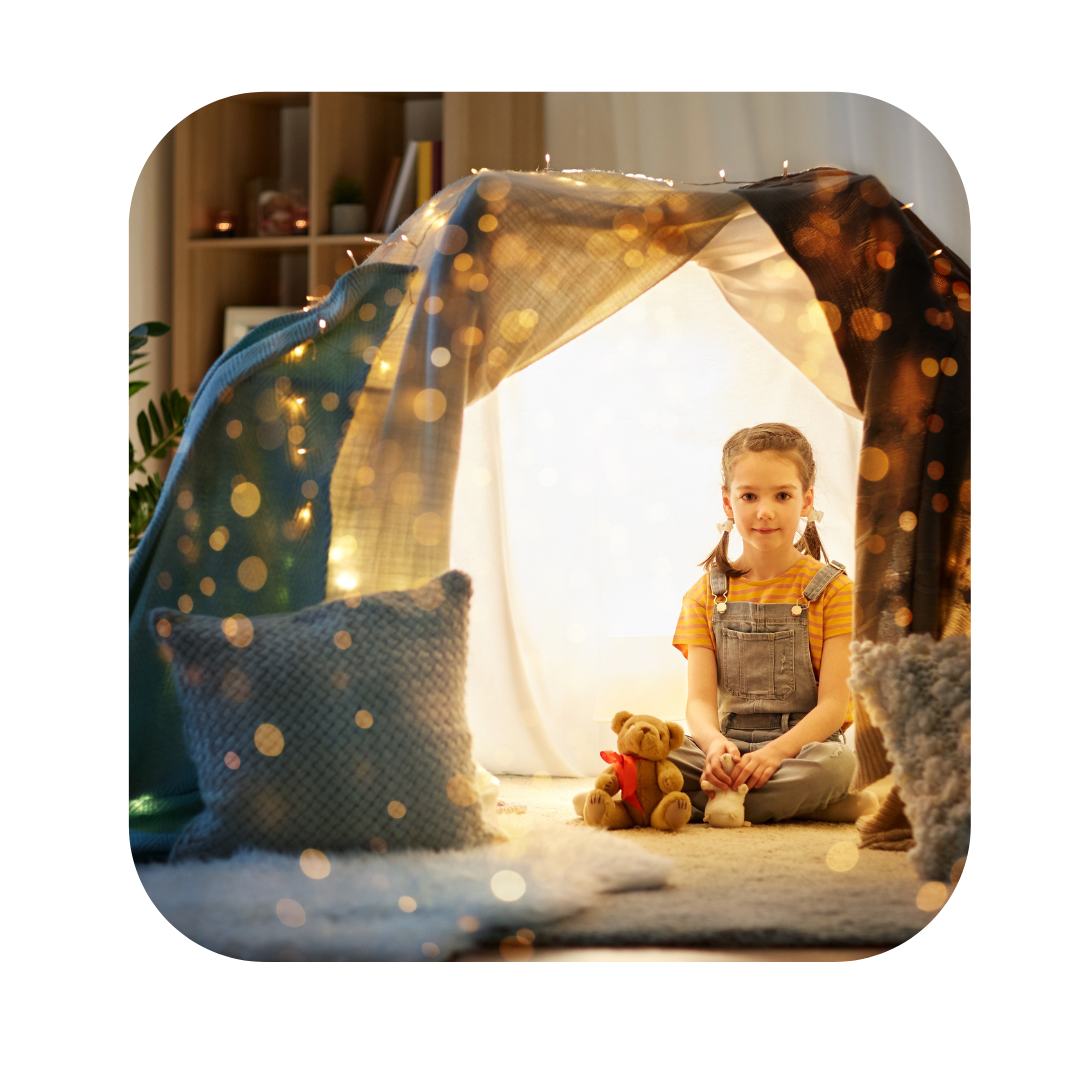 Use 20% More Power:
Use more electricity at no extra cost - your system will enable you to enjoy 20% more energy than your household used in the previous year, so you can keep the aircon running or heater on.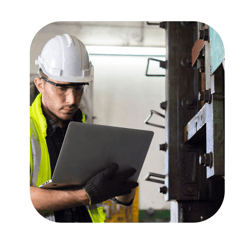 Backed by Experts:
Our internally trained installers ensure a smooth and stress-free installation process. We also provide ongoing support and maintenance to keep your system running efficiently.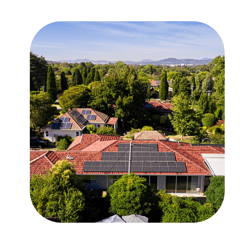 High-Quality Products:
Reposit's "No Bill" program lets you team up with us for the long haul - we've got every reason to ensure you get durable, quality equipment from reputable manufacturers, ensuring reliable performance for our ongoing partnership.
Who is Reposit Power?
Reposit Power is an industry leader in Australia, with over a decade in the renewable energy sector. We partner with government, power companies, universities and financial establishments, but mostly, we partner with Aussie households.
Reposit Power serves thousands of homes across Australia, leveraging Australian-engineered smart technology to help electrify your home on renewable energy. Spearheaded by financials expert turned environmental advocate Dean Spaccavento, the company's mission is to make energy limitless and free for all Australians.
You may have heard about us from publications such as the Financial Review, or seen us on the news.
How does reposit No bill compare to traditional solar Installations?
Solar is always great for the environment, but not all solar systems will save you money. It's important to understand your options and do your research. Below is an overview of the financial returns of your different solar options.
Solar Panels Only
Reduce your power bills, but only when the sun is shining. Quick to pay off, but low return. Savings around 50% at most.
Solar & Battery
Drastically reduce your power bills, but highly sensitive to energy markets. Savings subject to tariffs but around 75% at most.
VPP Solar & Battery
Sell your own excess power through Virtual Power Plants (VPPs). High up-front cost, uncertain environments and varying user understanding levels make savings uncertain.
Reposit No Bill Solar & Battery
Guarantee $0 power bills, so you know your system will repay itself and save you money on bills. Our trade experts and smart technology manage the VPP aspect for you, and absorb the risk of failure to perform.
Proud to be recognised as a renewables leader

HELP ME UNDERSTAND REPOSIT NO BILL:
Start saving today
Our team is happy to answer any questions and help you decide if getting onto Reposit No Bill is the right investment for you.