Refinancing? Add solar for as little as $5 per week
With the RBA lifting cash rates again in April catching many off guard, there's never been a bigger uptake in mortgage holders seeking refinancing.
What few realise is that refinancing is a key opportunity to absorb the cost of getting solar onto your roof, and power bills out of your life.
How can I save more by getting solar during a refinance?
The point of a refinance is to save money - but many homeowners don't realise they could be saving even more on their refinance with the inclusion of a solar system.
When you refinance, banks are vying to offer you the most competitive interest rates so that they can acquire your home loan rights. Taking advantage of this low interest rate provides a perfect opportunity to include a big ticket item like a solar system. The bank pays for it, and then you pay it off with very low interest - significantly lower than personal loans. For most of our customers, this is proving to amount to as low as an added $5 to $15 per week on their mortgage repayments.
In the meantime, you'll immediately see the benefits of:
$0 electricity bills for at least 5 years
Added resale value
Saving $1000s in electricity bills across the system's lifetime
Setting your home up for electrification - to optionally ditch your gas and petrol bills in the future
Ditching your carbon footprint
Reposit No Bill was designed as a cost of living solution that gets you closer to your retirement goals, sooner. We're always looking for opportunities for our users to get away from rising cost of living pressures, and refinancing is a golden opportunity if you're in the market.
Other benefits to getting solar through refinancing:
You may be able to make use of some of your home's equity to slash the cost of your solar system even further. Talk to your broker to understand how much useable equity you have available (it's usually around 80% of your property value, minus the balance you still owe to the bank).
You're spending the bank's money, and paying off installments instead of taking a large hit to your cash flow or savings.
Redraw options open even more flexibility for paying the bank back sooner or later, while still having access to the money you paid for your solar system.
For most users this proves an investment with immediate cash positivity, as repayments are often far less than the cost of an electricity bill. Such systems also add resale value to your property to absorb the cost further.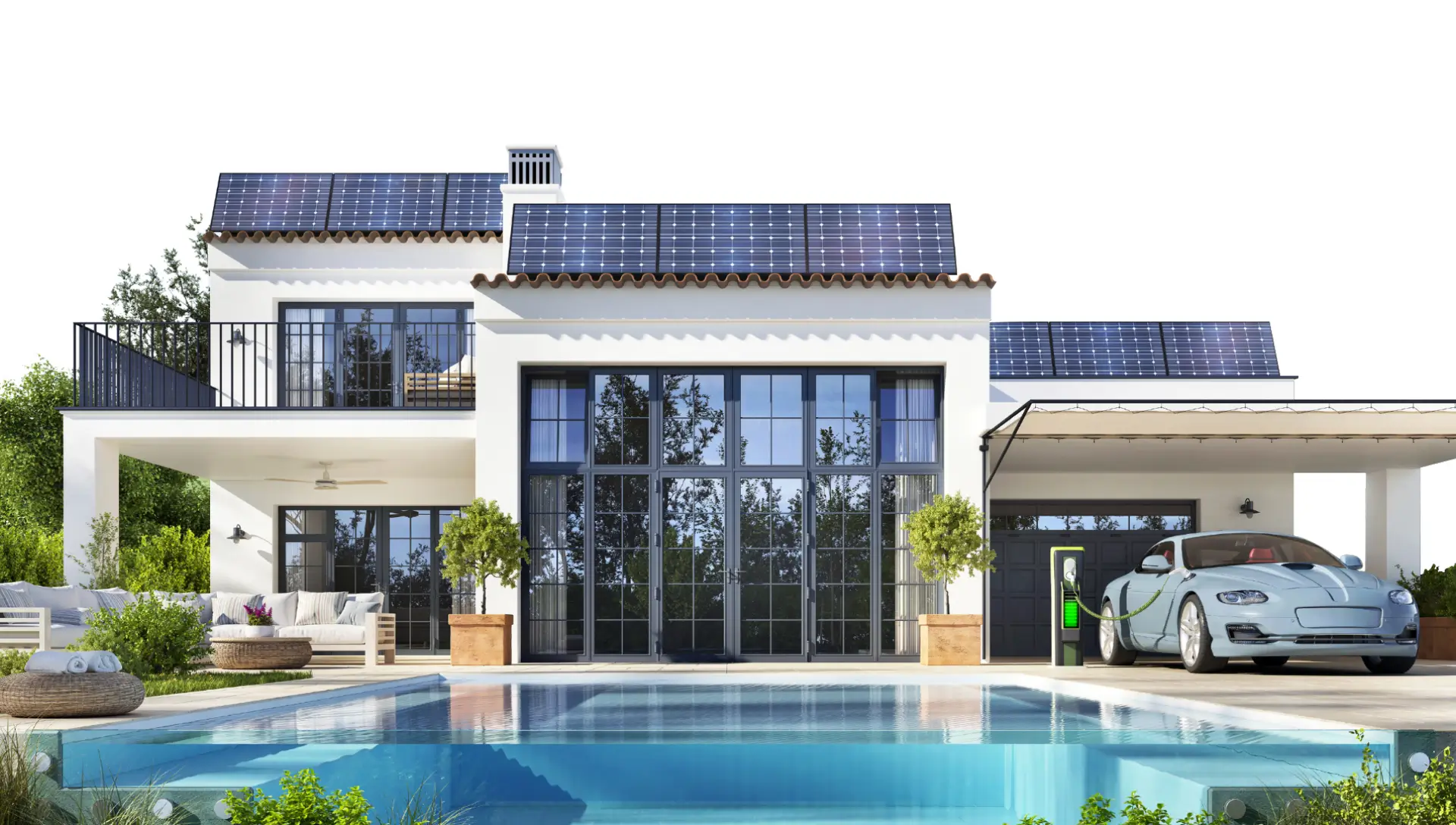 The future is electric - ditch gas and petrol bulls through home electrification
Every Reposit solar system comes installed with our award-winning smart controller.
Right away, the controller gets to work optimising your solar power usage to maximise your system's efficiency and help us guarantee you No Bill.
However, the controller is also futureproofed with a range of ports designed to integrate with even more appliances, leaving your home open to eliminate gas and petrol prices through electrification in the future.
Whether you decide to get an electric vehicle, or simply trade out your gas appliances for electric ones, the Reposit controller is designed to transform your home into a renewable energy power source.
There's never been a better time to beat the rising costs of fossil fuels like coal, gas and petrol - for your wallet, or the planet.